Written by Big Head | 23 July 2009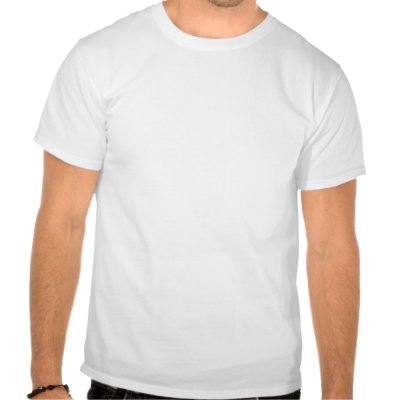 Screw it, it seems like the time's about right to roll out my B12 Power Poll. And yes, I realize this is the end of July --no where close to games being played-- but the media doesn't care about facts anymore, we'll do this waaaaay premature.
We'll start with the B12 North
1). kU- The buckleshoes have the least amount of questions, and have the 2nd best receiver in the league back again in Dezmon Briscoe. Of course, Todd Reesing is a playmaker, and Kerry Meier is as productive as my uncle on a case of beer. The guy just gets it done everytime. The mythical birds have some holes, mainly at OLine and at LB, two spots where you never want to have questions. Add in Jake Sharp, who is a middle of the road back in the B12, and kU isn't even close to being an automatic to win the B12N. Their schedule does them no favors, but at least they have Nebraska at home.
2). Mizzou- Gary Pinkel has been prepping for 2009 since, oh, 2007. Gone are Chase, Chase, Chase, Maclin, Ziggy, blah blah blah. The guys that are stepping in to replace former starters were former starters themselves or were in heavy rotations with the starters and garnered a ton of PT. The thing that people forget is Coffman and Maclin both missed significant time. We're talking games and several quarters...the replacements are good to go. Andrew Jones probably had more PT than Coffman, and remember DaNario Alexander's healthy '07 season? He basically put up numbers better than Maclin, and was a game-breaking threat. He's back at 100% to take the #2 receiver position along with Wes Kemp, and Jared Perry is finally the #1 receiver. The only exceptions to the 'former starter' rule are Blaine Gabbert and Tanner Mills, the kid that replaces Jeff Wolfert as kicker. This time last year, everyone was going all Miss Cleo trying to figure out if Pinkel would redshirt Gabbert or not. He held off, and Gabbert was tutored by two NFL calibur QBs, which is better than your normal internship. Gabbert still had more PT than Zac Lee at Nebraska, but what the hell, we'll get to that in a minute. New offensive and defensive coordinators, and we're looking good. Sure, Mizzou will miss Dave Christensen, but Dave Yost has his crap together, and a handjob from Edward Scissorhands would have been better than having Matt Eberflus back in '09. Blitzing the house on the Meier catch at Camerohead was the cherry on Eberflus' shit sundae. Insert Dave Steckel in at d-coordinator, and we're automatically looking better. Of course, having freaks at DE and 'Spoon back doesn't hurt. Add in Luke Lambert finally starting, and we're looking better. Seeing how Mizzou has won the North the past two years, I'll stay with this horse. The B12N will come down to kU/Mizzou at Camerohead again.
3). Nebraska- The most overrated team in the nation resides in Lincoln. After losing their top two receivers, starting RB, and starting QB along with several others, the Husker replace their skilled players with two of the more disappointing players in recent Husker recruiting history (and that includes Sam Keller and Kenny Wilson!) with Chris Brooks and Niles Paul. Oh, and that QB replacement? A kid that Bo Pelini didn't expect to see the field this year in Zac Lee is behind center. The Huskers were a lucky interception and a long made FG away from shitting the bed AT HOME against a horrendous Colorado team. Then they beat the team that claimed the 'most overrated' tag in '08 in the Gator Bowl with Clemson. So...let's do some common sense math here: the Huskers are missing starters at QB, both WR spots, and at RB and replace them with Roy Helu (a solid back), a guy that was expected to hold a clipboard, and two guys that are more well known for getting a DUI and catching three (3!!!) balls, yet their offense is better in 2009? Huh? The Husker's D is ok with Suh in the middle, but I'm not all that impressed anywhere else on that side of the ball. The schedule kills the Huskers as well with trips to CoMo, Larryville, and Boulder, along with Oklahoma ready to steamroll them in Lincoln. Texas Tech also comes to Lincoln and the Huskers go to Wacko for a tilt with Baylor. I wouldn't be surprised if the Huskers finished fourth if Colorado gets their shit together.
4). Colorado- My pick to click last year ended up in the same condition as my buddy that accidentally roofied himself in college: face down and possibly dead covered in their own fluid(s). I don't know how the Buffs pissed down their leg, especially with Hawkins having his guys in and a solid recruiting class including some talented RBs that everyone wanted. Just goes to show, don't trust this team. Of course, running back is going to be a solid position for the Buffs, but Cody Hawkins does nothing behind center, and daddy Hawk seems to finally realize this and may play Tyler Hansen more. The Buffs top receiver hit the pavement as well, so there's no threat of going deep. The schedule really helps the Buffs if they are going to do anything. Mizzou, kU, and Nebraska all come to Boulder. The only problem is Colorado got curbstomped by Mizzou and kU, and lost a heartbreaker in Lincoln last year. The road games against Texas and Okie State are ones they'd probably lose anyway, but don't sleep on the Buffs this year.
5). K-State- If you haven't heard K-STATE IS BACK!!!! Ok, I'm not buying it either. Bill Snyder moved his plastic covered furniture back into the head coaching office for '09, but that doesn't appear to be any sort of solution for the Wildcats. Sure, they have Mizzou and kU come to Manhattan, but really...who do they have on the field? Their #2 WR Deon Murphy? Gone. Josh Freeman? He took his deer-in-headlights look to Tampa and found someone dumb enough to buy into him. Insert Carson Coffman, who isn't a bad replacement. I feel sorry for the kid with the players around him. Brandon Banks isn't bad at WR. Actually, he's pretty good, but without anyone else next to him or a running game, teams can just double team Banks. That's the thing about all good passing teams lately; they've all had multiple threats. Just in the North since '07, Maclin-Franklin-Saunders-Coffman-Rucker and Briscoe-Meier have torched teams. That's why those teams have had success. K-State is trying, and bless their little hearts for that. The bad news is Bill Snyder hasn't had a successful season in years, and the way the game is played has changed since Snyder rode off into the tire fire known as Manhattan. At best, Snyder will be around for two years, and leave the Wildcats back where they began the Prince era with scorched earth all around them. Now kindly, get off Bill Snyder's lawn.
6). Iowa State- I'm starting to feel sorry for Iowa State. Of course, I shouldn't after the House of Horrors Ames was to Mizzou fans for years. Gene Chizik totally effed Iowa State football and their fans. Enter Paul Rhodes. I don't know much about him other than he has been in Ames before, so he's got ties to the program, which is drastically needed in this situation. Austin Arnaud is still at QB, and I've waited for him to do anything. He's more athletic than any other B12N QB, but it just hasn't worked out. Shitty recruiting and some major busts (JJ Bass anyone?) have killed this program.